Game 4 – Batavians vs Ancient British (played by Simon Hall) 
So here we are gain propping up the table. The two leviathans of wargaming heritage – Early Germans vs Ancient British – commanded not less that by the author himself!
Simon's army was voluminous. Only a couple of fanatic TuGs, relying mainly on big blocks of Warrior (loose average types) and some larger chariots(6s) and Slingers(9s). Terrain was advantageous for neither side. The fact that there was a secure flank meant the both armies could reply right up to the table edge (of the secure side). As the securing terrain was woods, then the warriors of both armies would not be particularly impeded.
You can see the starting deal. Note that the Chatti Allies are played face up for the first turn. No coloured cards means unreliabilty.  So its unlikely that you will see many mediocre graded ally generals ! … or at you peril 🙂
The game was a demonstration of attrition. The big Brit blocks lined up and while the Batavians www generally 'up' in most fights, any sort of loses would be telling. Yet gain the superior 4s of noble cavalry were a weak link. One TuG of nobles did a sterling jobs while teetering on the edge of break (with 1.5 loses)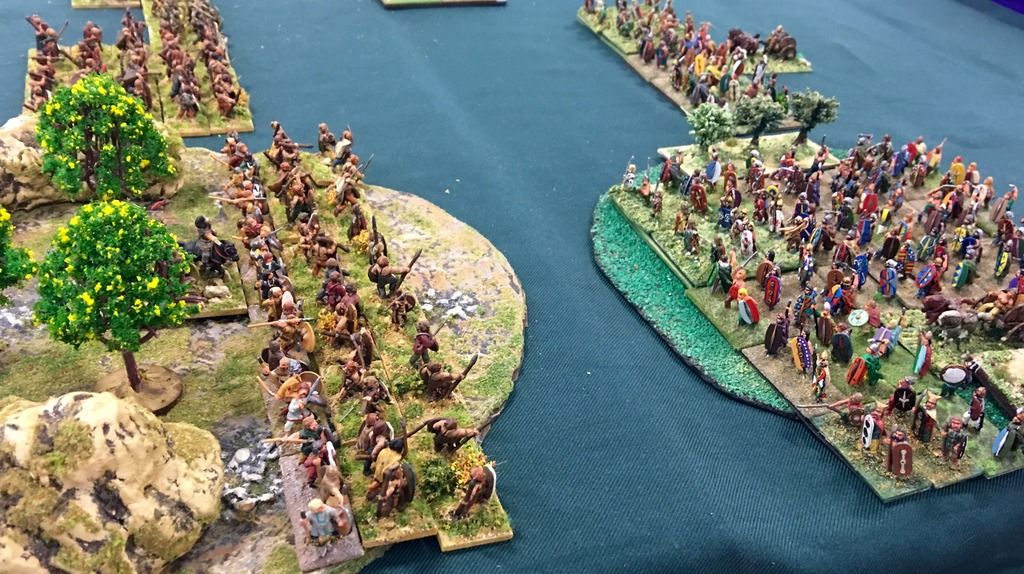 It was all pretty straight up with not much manoeuvring, and the smaller Batavian army was eroded away until it finally broke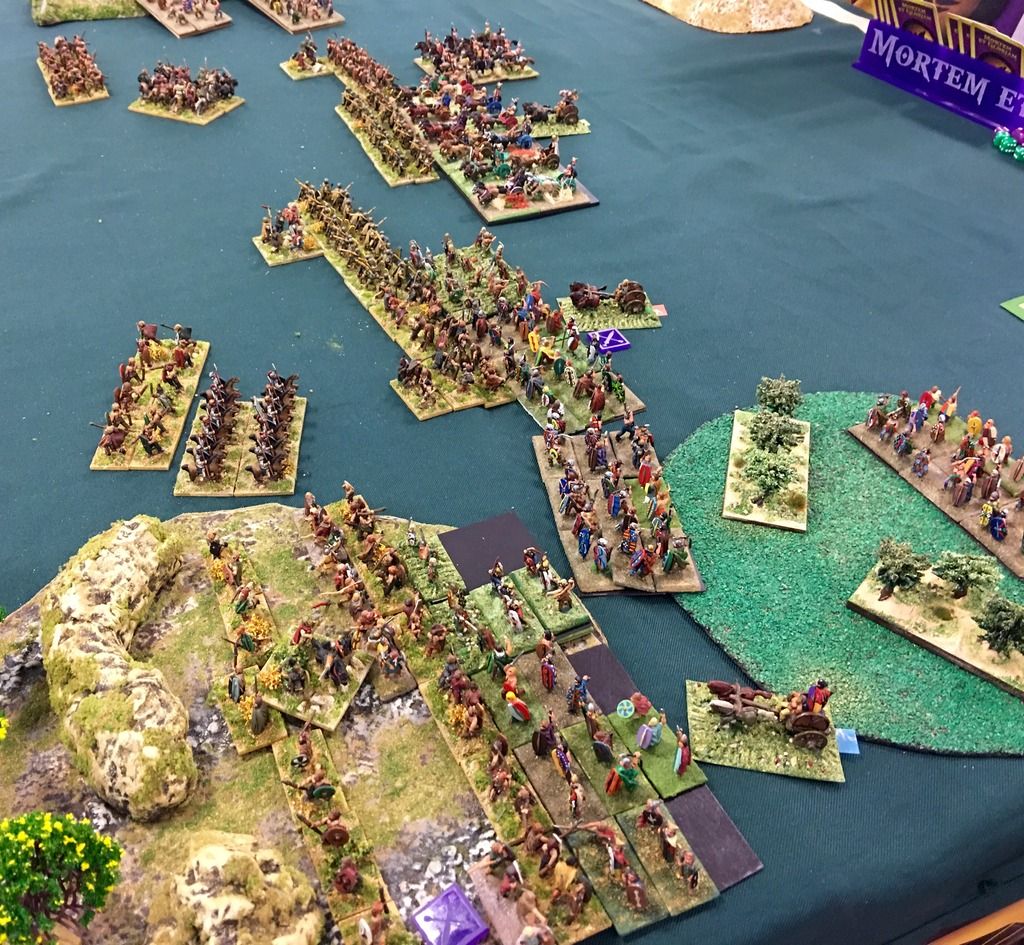 15-3 to the Ancient Britons